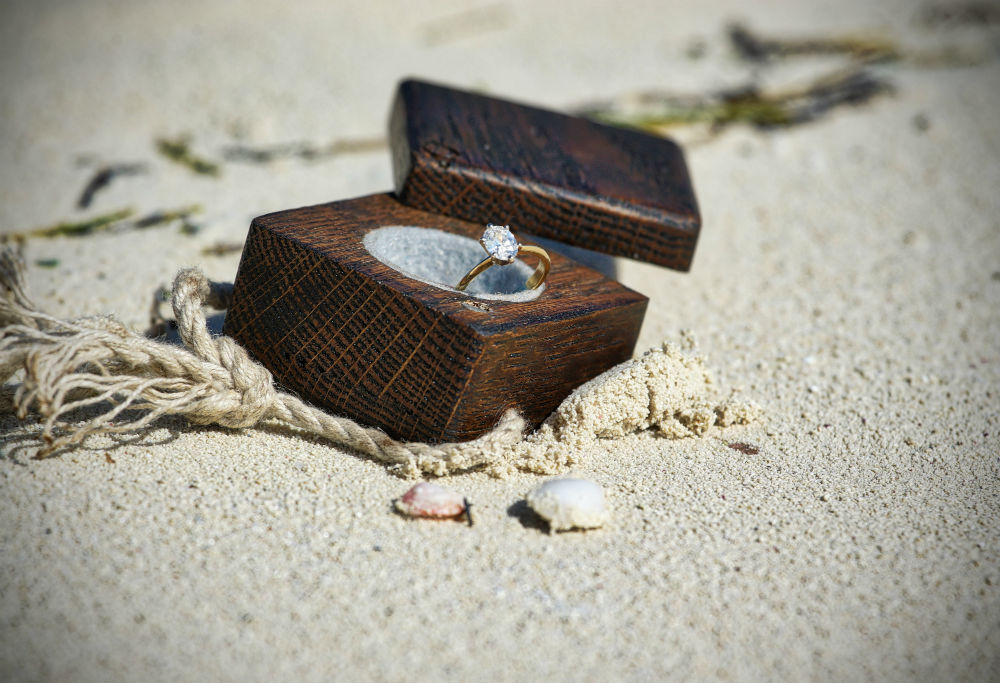 Do you prefer traditional, sophisticated style to chasing trends? Are you (or is the woman of your dreams) more Audrey Hepburn than Marilyn Monroe? Do you dream of a timelessly elegant ring to serve as your ultimate symbol of commitment? If yes, the classic charm of a yellow gold engagement ring is exactly what you've been waiting for.
A History of Yellow Gold Engagement Rings
Steeped in history stretching back to kings and queens, yellow gold is the ultimate choice for those who want a luxurious display for a sparkling center stone. Prized beyond any other metal, yellow gold is seen in engagement and wedding ring throughout the centuries.
Queen Victoria's unusual yellow gold and emerald engagement ring was carved into the shape of a serpent, sparking a worldwide frenzy for reptilian jewelry. More recently, American Princess Meghan Markle's gorgeous three-stone sparkler revived appreciation for the unparalleled romance of a yellow gold ring.
Read on to discover some of our most stunning engagement rings in this warm, classic metal.
6 Yellow Gold Engagement Rings She'll Love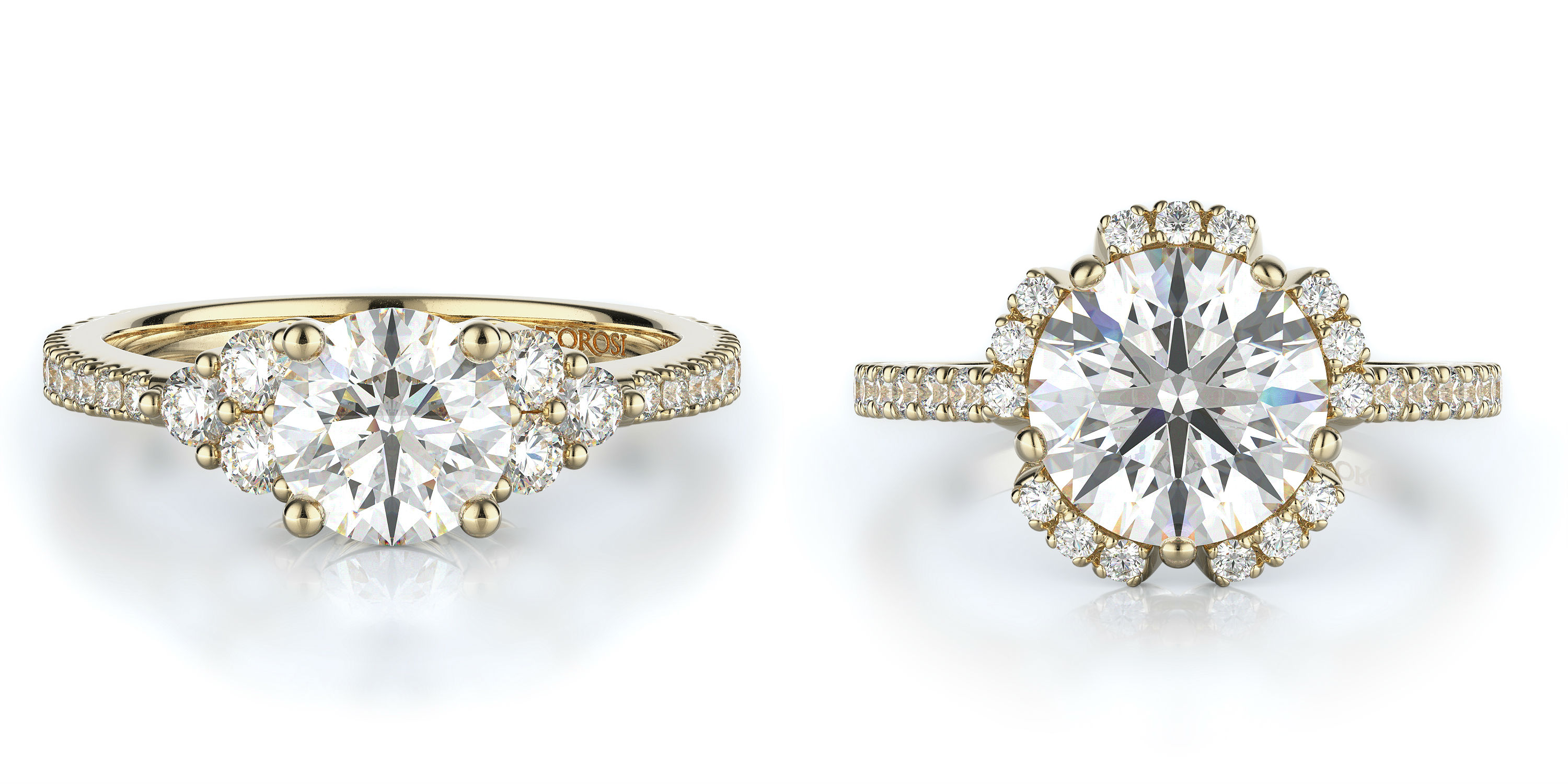 This 18k yellow gold ring combines 26 side diamonds for a sparkling effect that exemplifies a simple, refined style that won't go out of fashion. Reminiscent of a certain royal engagement ring, it's the ultimate look for any down to earth princess.
Is there anything more stunning than a halo? What about this 18k yellow gold halo with a cool girl twist? This sweet but edgy engagement ring combines the best of vintage romance and modern style.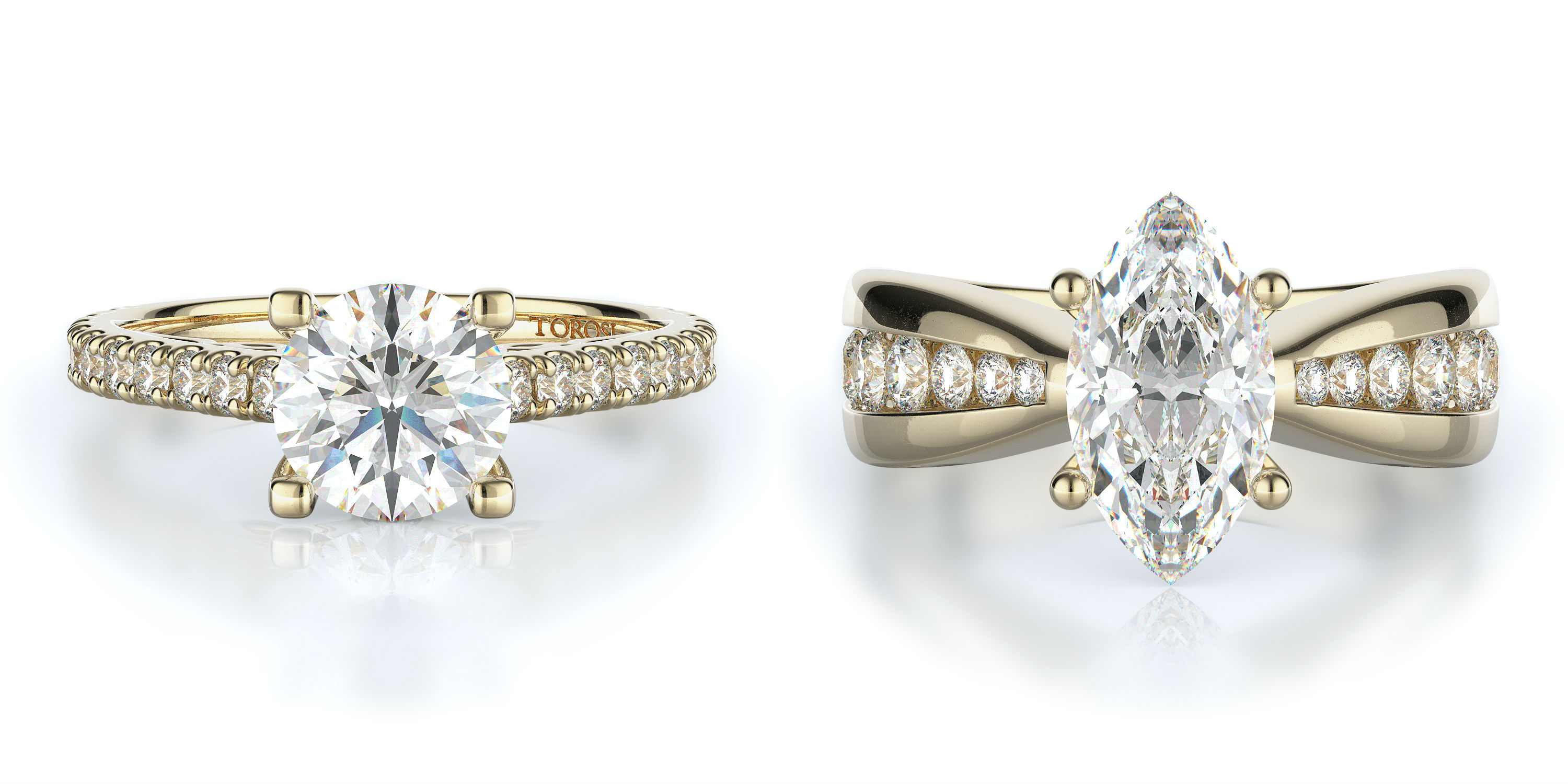 A look beloved by Victoria Beckham, this yellow gold pave beauty is a stunning way to incorporate glamour into an engagement ring without sacrificing taste. With .50 ctw of sparkling diamonds on the side, and a gorgeous woven diamond basket, this ring is filled with glittery surprises.
Who says "classic" has to mean "boring"? The perfect ring for someone who knows exactly who she is, this 18k yellow gold marquise stunner is highlighted by .50 ctw diamonds in a distinctive, channel set style. This unusually pretty ring is the perfect way to showcase your timeless sense of style without sacrificing your individuality.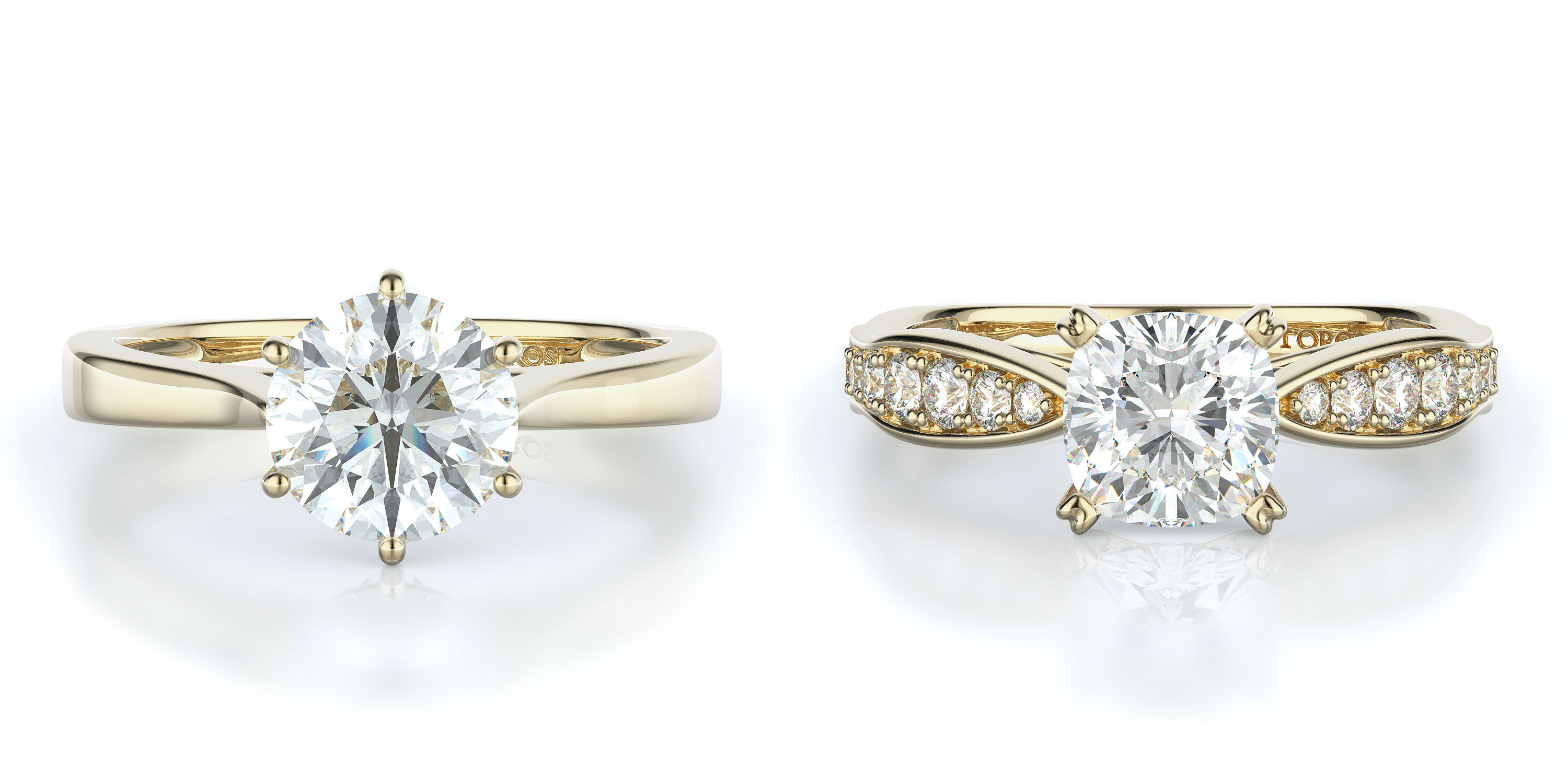 The 18k gold standard of sophistication, this ultra chic solitaire looks perfectly suited to any size center stone. A style adored by celebrities and it girls since the beginning of fashion, we know the effortless elegance of the solitaire is here to stay.
For those who find enchantment in the past, this 18k yellow gold ring effortlessly brings Edwardian and Deco elements into the modern era. Perfect for the bride who finds herself wishing for the days of Gatsby, this deceptively simple channel set ring brings a vintage magic to any relationship.
Discover Rings that Won't Go Out of Style at Torosi
An engagement ring is meant to last the life of your relationship, which will hopefully withstand more than a few trends. It's important to choose a ring that is timeless, that reflects your individual style without looking tacky or dated. A yellow gold engagement ring is the perfect choice for the brides who want a ring that will always be the most gorgeous one in the room. Trends come and go, but your love (and a the perfect ring) is forever.
If you need any help deciding which ring is the perfect representation of your relationship and style, get in touch with us here at Torosi. Rings are our passion - we invite you to reach out to us with questions; or even for friendly advice, education, and reassurance!