Tips on Buying an Engagement Ring on a Budget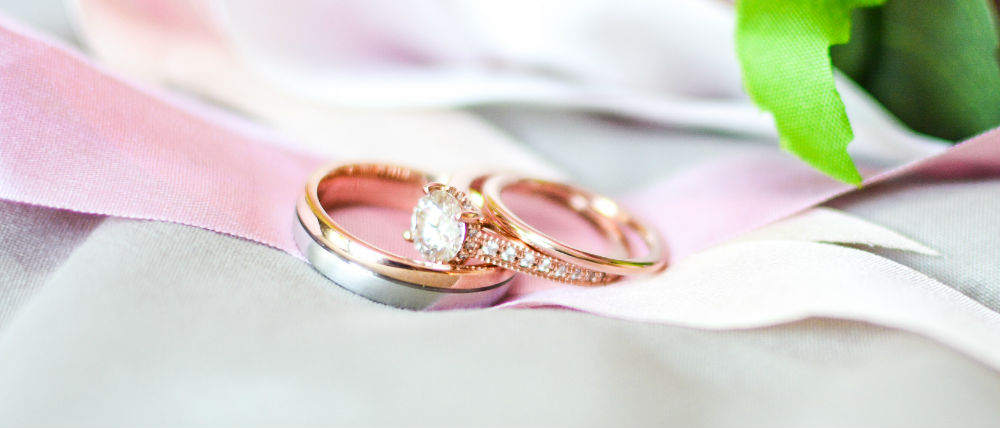 The average price that a millennial pays for an engagement ring is a little more than $3,000. In addition to that surprising factoid, experts have noted that the couples with whom they work tend to work within a budget of $4,500 to $6,000. But this is also an era where millennials have to make end meet, so we here at Torosi frequently get questions about tricks that brides- and grooms-to-be can use to make that $3,000 price tag drop significantly.

Today, we'll highlight a few good ideas that you can keep when you're shopping for a new Torosi engagement ring:
Know Your Information Before Shopping
It's important to start shopping with a huge checklist in hand. Men and women who start engagement ring shopping without a checklist is like grocery shopping without a list: You're going to fill your basket with things that catch your attention and bust your budget.

Along those lines, it's crucial to begin with a budget. Save up enough money to buy what you're looking for, which should be exactly what your future wife wants. This includes considering her lifestyle and job. A woman who climbs rocks and works as a mechanic will require different metals and settings than a woman who works in an office job and just does yoga every other day.

Your checklist should also include other elements on this list, including what metals (and substitutes) that your lady wants, the carat size she's looking for, and the "can and can't compromise" aspects of the engagement ring that she's going to be wearing for the rest of her life. For instance, you can keep the 4 C's of diamonds in mind before you go shopping for a diamond, with your wife-to-be choosing which of those aspects is most important and which can be downgraded in exchange for a better price.
Pick a Stone & Metal
Let's say your fiancée wants a platinum engagement ring. Platinum is gorgeous! It's also extremely expensive relative to gold. If you're looking to your budget, why not choose white gold instead of platinum?

Also, if your fiancée is in love with a cushion-cut diamond or princess-cut, ask if she'd prefer an emerald-cut diamond. Emerald-cut diamonds have fewer facets, which means that there won't be as much glitter, but there's more visible surface area. An emerald-cut diamond will look significantly larger than a diamond of a comparable weight.

Halo rings are another exceptional choice for "stretching" the visible carat weight of a center diamond. Particularly when you choose pave-set halos, a center stone can create the optical illusion of the center diamond being a carat larger per halo level. Given enough halos, you can turn a one-carat diamond into a three-carat diamond!
Carat Variations
Have you ever noticed that people tend to talk about diamonds along very standardized lines: 0.25 carats, 0.5 carats, 1 carat, 2 carats, et cetera? That's because diamantaires work their hardest to make sure that their stones fit inside of these standards! There's a benefit to standardization, because it allows people to shop for diamonds more efficiently and designers to build their pieces around these standard dimensions.

However, because nature doesn't care about the size of diamonds it creates, the diamonds that fit the carat standards perfectly are rarer and cost significantly more! Choosing a diamond that is slightly shy of the mark (such as a 0.98 carat diamond) can cut as much as 20 percent of the price! And since human eyes find it almost impossible to see the size difference present in a stone that's just shy of the mark, it's a great way to save money.
Pick a Bridal Set
Bridal sets are pre-matched pairs of engagement rings and wedding bands that many jewelers and designers put together. While this may not be the perfect choice for the woman who really wants to have an aesthetic DIY experience with their bridal jewelry, or she wants to match with a husband who's chosen a radically different look, buying a bridal set all at once can be significantly cheaper than buying bridal jewelry separately. You can sometimes make a great deal by buying everything at once!

And don't overlook the fact that sometimes, men's wedding bands can be added to a bridal set, which both solves the problem of matching a man's wedding band to his wife's and paying extra for separate pieces.
Online Shopping
In an age of HD videography, online jewelers now have the ability to show customers how diamonds and settings will look from any angle. More often than not, you can see different settings in different metal tones, which may not be something available to brick-and-mortar shoppers. Online shopping gives shoppers the ability to comparison shop.

Plus, jewelry bought from online vendors usually costs about 40 to 50 percent less than a piece purchased from a brick-and-mortar establishment. And if you're shopping with a reputable company, you can be assured that they'll offer a return or refurbishment policy to make sure that your diamond and bridal jewelry are exactly to your specification. In a digital age, there's really not many downsides to shopping for your jewelry with a trusted digital vendor.
Follow Your Own Tastes
There's no reason to think that your bride-to-be must follow any wedding traditions she doesn't want to. Individualism rules modern jewelry, and couples should firmly keep in mind that there's a lot of different options that may better reflect their tastes than the "expensive" engagement ring.

We here at Torosi love to help women break free from stereotypes, and we always offer choices for any budget and any choice in engagement rings! If you're looking for something truly out of the ordinary, you can find something with an audacious and unexpected aesthetic. Shop according to your own rules.

If you're interested in the engagement rings offered by Torosi, contact us at (888) 224-1556 or shoot us an email at customerservice@torosi.com. We hope to hear from you soon!