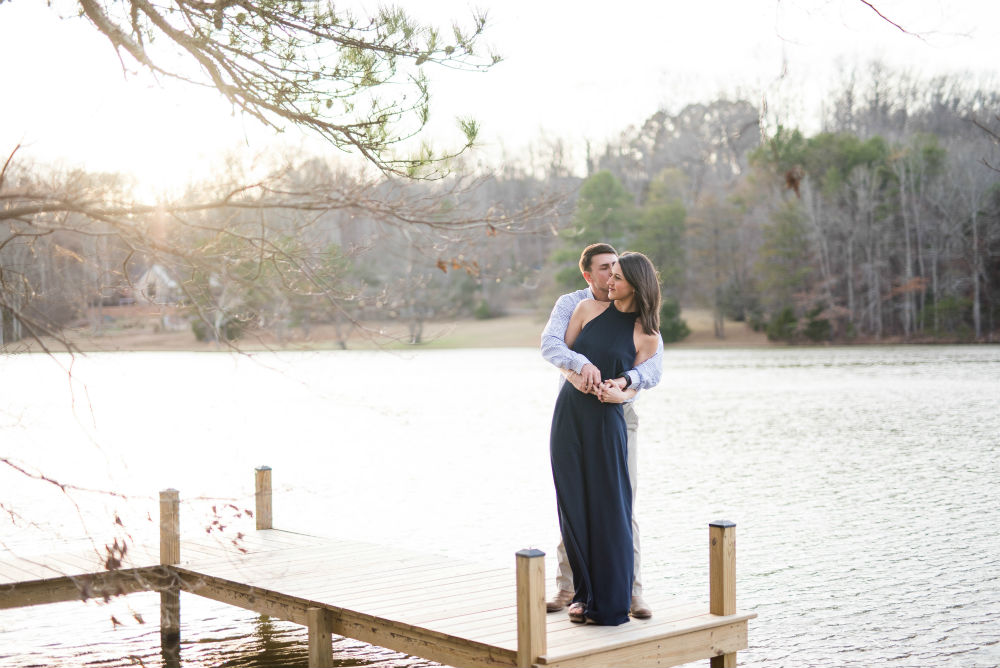 In the last decade, social media has blown up to be one of the biggest arbiters of aesthetics out there. And in 2019, there's no bigger social media voice than Instagram.
We here at Torosi have done a little browsing to figure out the three types of engagement rings that have been catching attention, so that our customers can get a better grasp on what the buzz in bridal jewelry is this year. We'll also be point out a few of our pieces that may just be what you're looking for:
Solitaire Engagement Rings
The hashtag for "solitaire" is the most popular style of engagement ring on Instagram, and the reason is that a solitaire ring represents timeless minimalism at its best. Minimalism has always been a strong player in the idea of "high aesthetic taste," thanks to the mystery and appreciation of pure concepts that minimalism imbues in products. But while minimalism isn't always the predominant taste of the era, here in 2019, minimalism has come roaring back.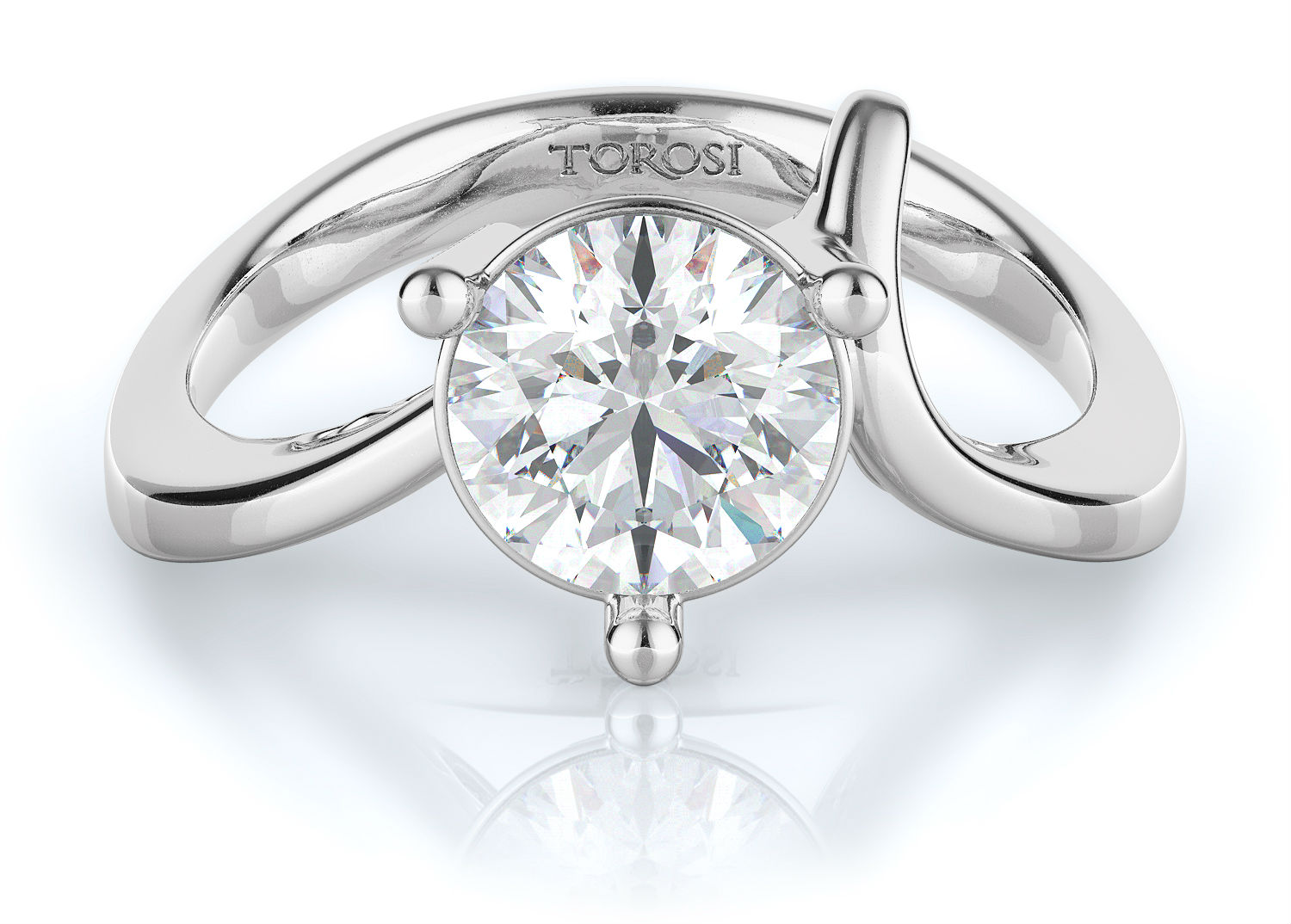 At Torosi, we have plenty of solitaire engagement rings to wow you, but one of our favorite representatives of the style is this ultra-modern design. With nothing more than three surprisingly positioned prongs, freeform swoops of 14k white gold, and a gorgeous center diamond, you can get a style of beauty that fires the imagination.
Halo Engagement Rings
In an era when minimalism is coming back to prominence, it may seem incongruous that the halo engagement ring, a big, bold style, is also extremely popular. But millennial women are a very cost-conscious group of people, and it's important for them to save money. It may be that halo engagement rings are a gorgeous way to rebel against those strictures—with a look that's extravagant and dazzling.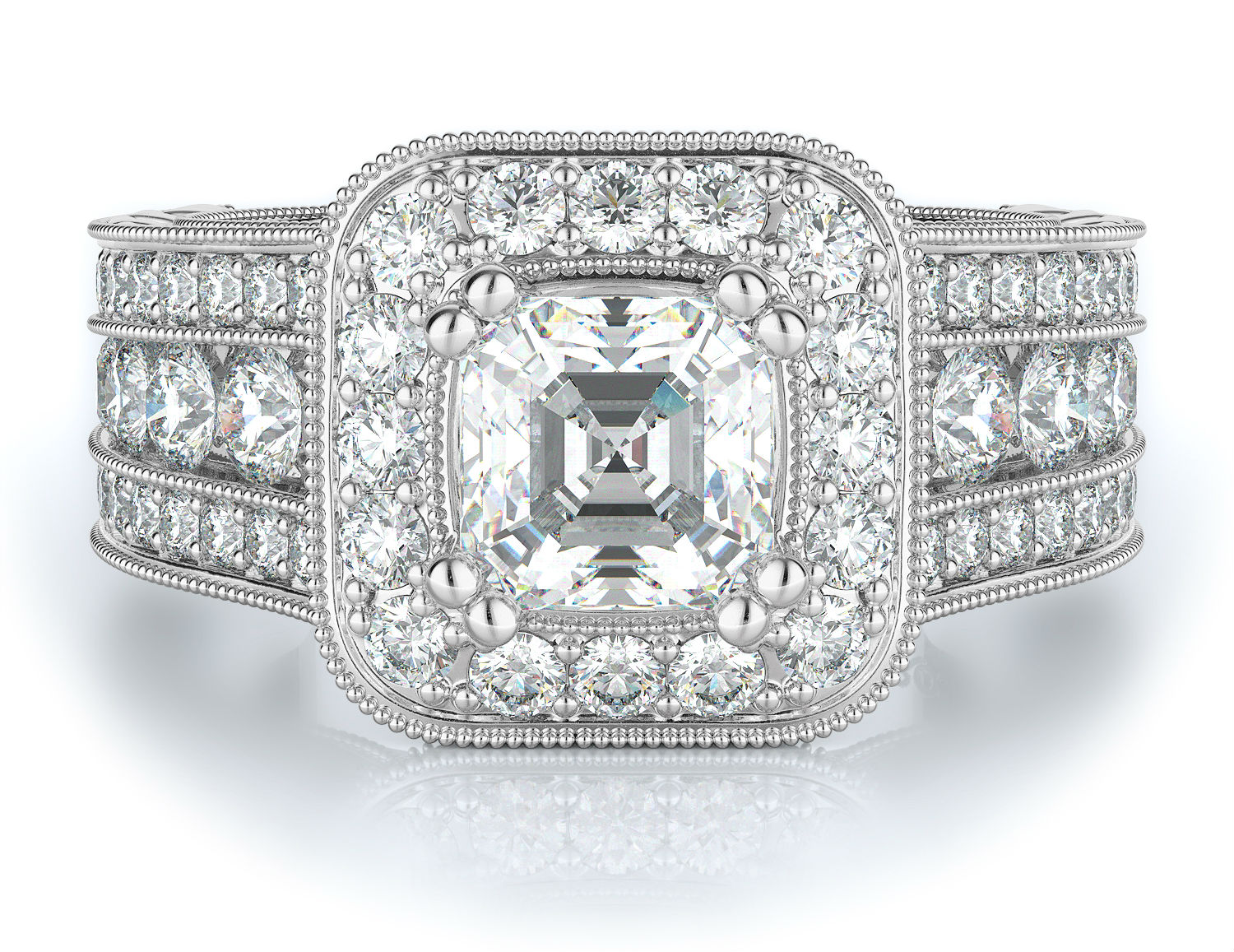 This halo engagement ring manages to be a large, eye-catching ring that blends vintage positivity with contemporary cool. The diamond-and-milgrain bead-studded halo makes the center diamond look at least a carat larger, and the remarkable channel-set side stones only add to the fiery "river of light" effect. And all of this for the affordable prices that Torosi offers!
Three-Stone Engagement Rings
Three-stone rings have always had a positive reception among engagement rings, but since the engagement and marriage of Meghan Markle, the now-Duchess of Sussex, a lot of women have been eyeing her fairytale engagement ring with admiration. New princesses in the UK always seem to end up becoming the style guide of the year, and the Duchess of Sussex doesn't seem to be an exception!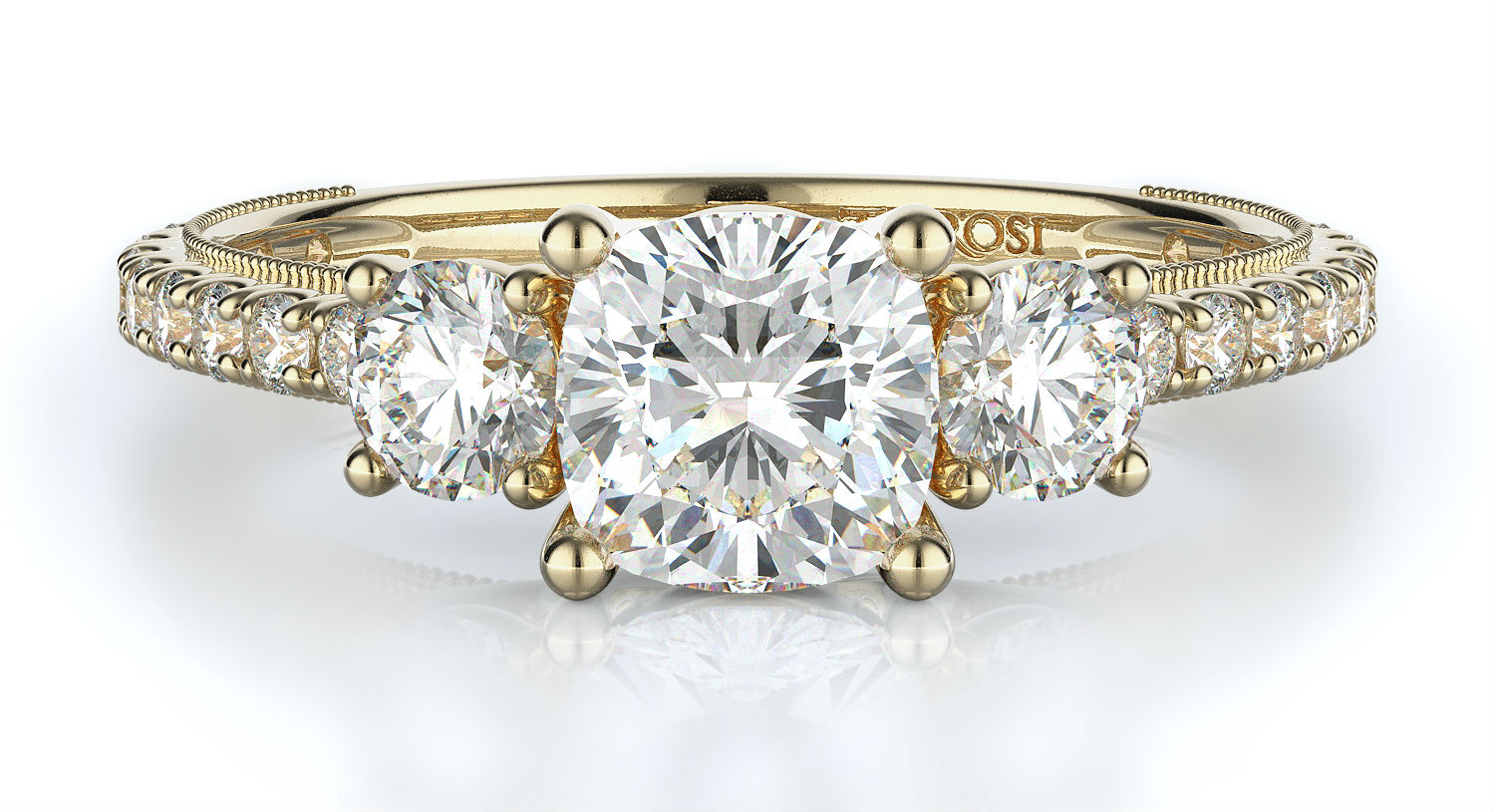 If you're looking for a piece to emulate the refined beauty of Ms. Markle's three stone engagement ring, check out this beauty. The cushion-cut center diamond and round-cut side stones summon the royal refinement of the Duchess's ring, plus the lustrous 18k yellow gold is something to be truly admired for years to come.
If you're interested in any of these pieces or the other bridal jewelry we offer here at Torosi, don't hesitate to contact us by telephone at (888) 224-1556, or send us an email at customerservice@torosi.com!