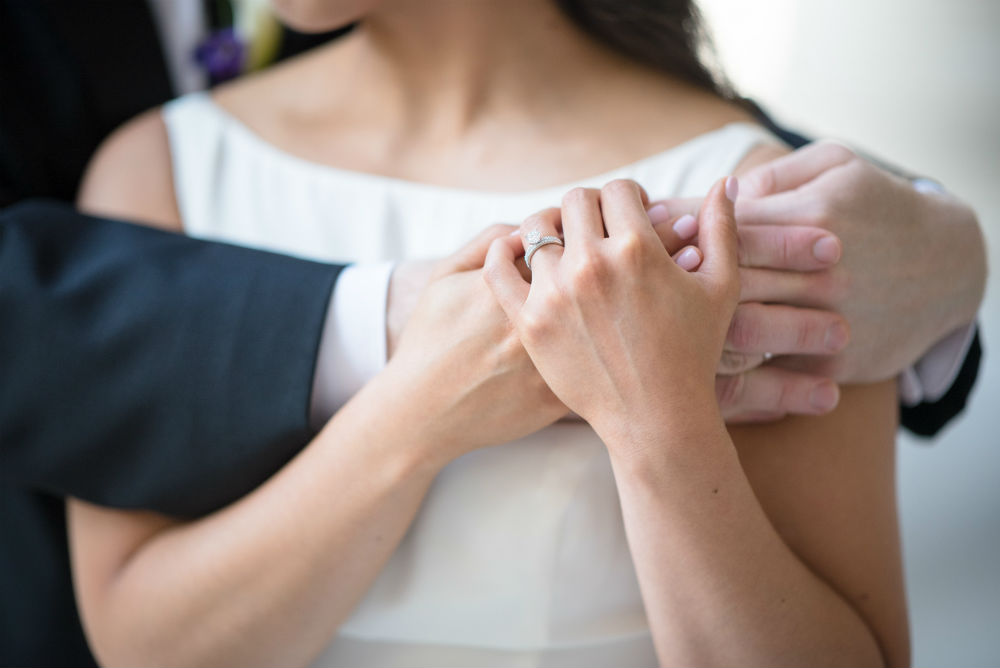 Much symbolism is associated with wedding traditions. Unfortunately, the passing of time has obscured the meanings of these rich, romantic concepts. Understanding the history of the engagement ring can help us reapply charming mythology to the rings we choose and the ways we wear them.
The history of the engagement ring dates back to ancient Egypt. The Egyptians wore a band on the fourth finger of their left hands because they believed that this finger and the heart were connected by a vein, vena amoris. However, these archaic humans used simple wire, a stark contrast to the sparkling rocks of today. The first diamond engagement ring was commissioned by Archduke Maximilian of Austria in 1477. A couple of centuries later, couples began exchanging rings with short engraved messages in the interior faces of the bands.
Engagement Ring Trends Across Time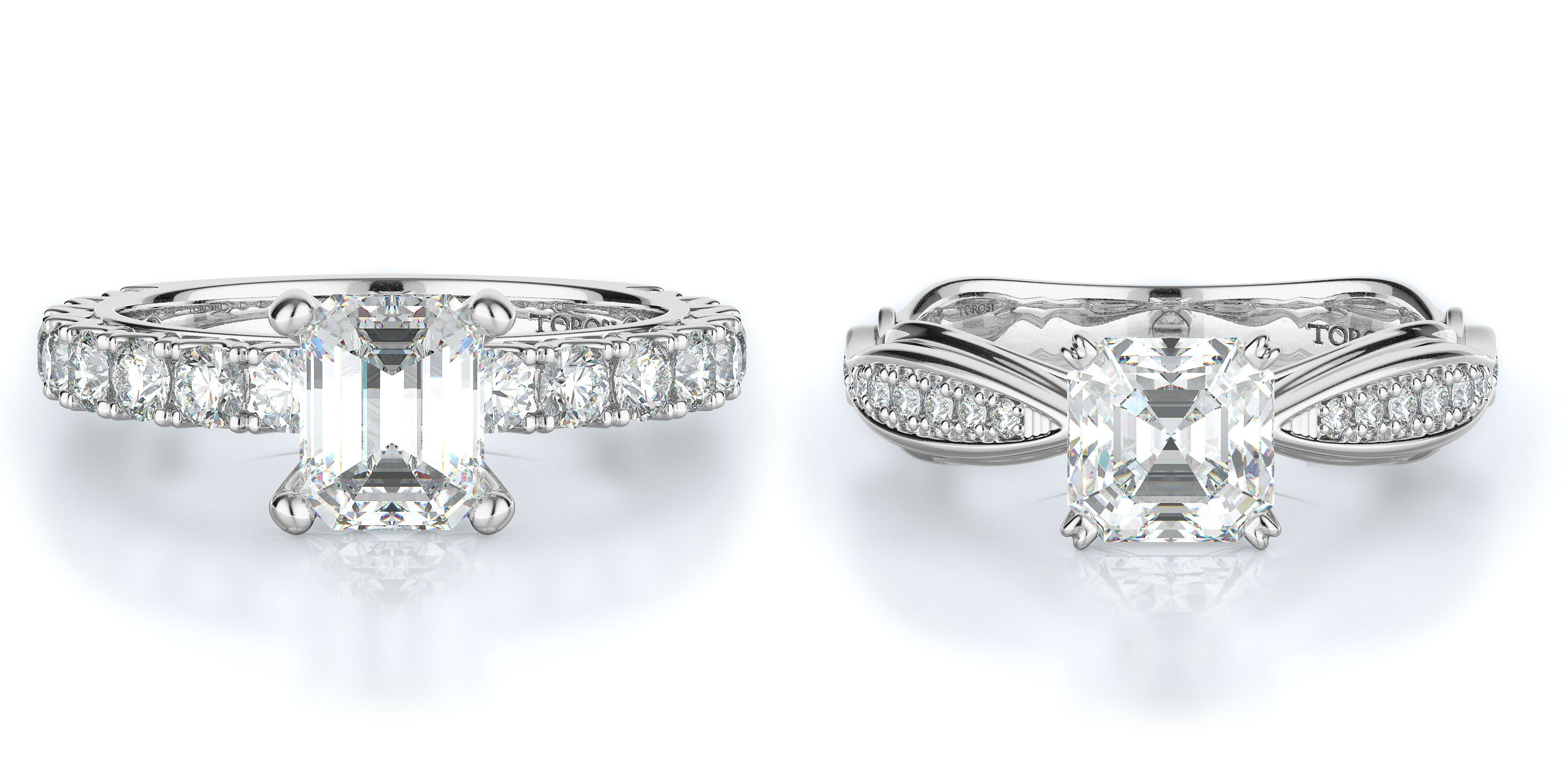 The 1920s are characterized by ostentatious Art Deco architecture. Engagement rings followed this trend; geometric emerald and asscher cuts enjoyed a heyday. Long, sleek emeralds visually lengthen the fingers, and asscher cuts soften the square in a delightfully feminine way.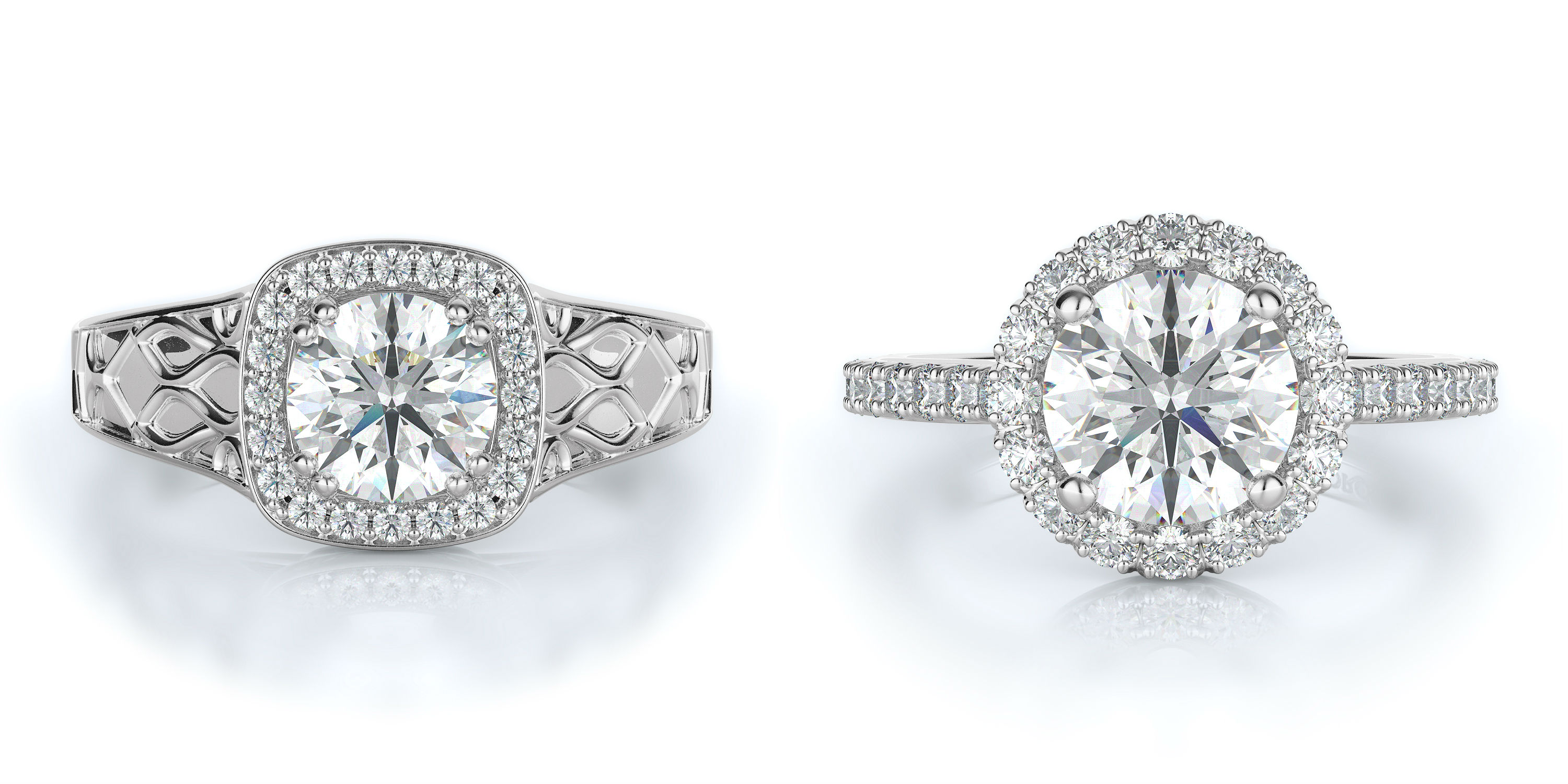 Halos, with strands of diamonds around a center stone, were also heavily incorporated. They could be used to create the illusion of an intricate shape, even around a simple round center diamond. Halos remain popular today for their ability to add sparkle and make a center stone appear larger.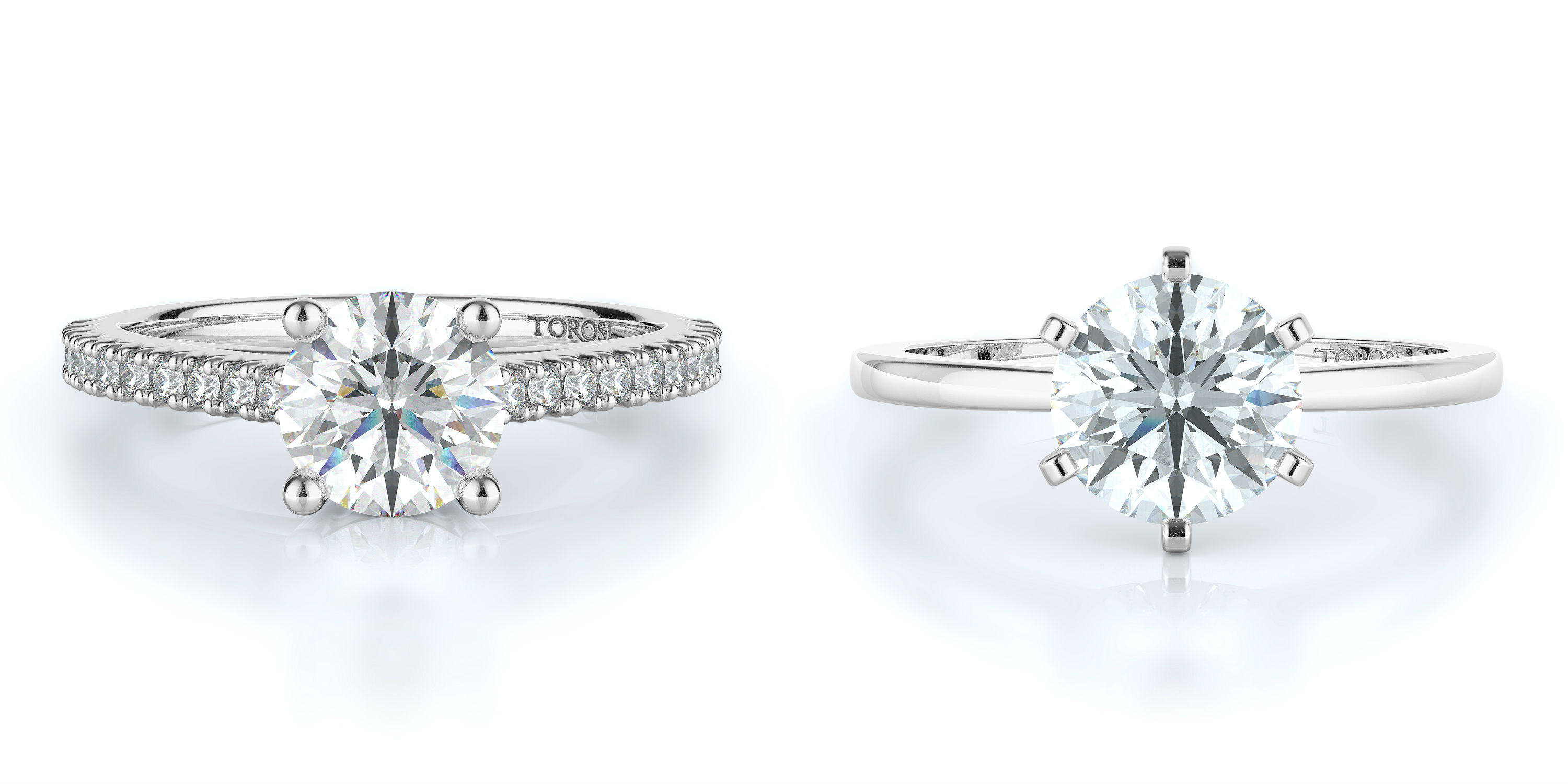 World War II made platinum scarce, so the 1940s saw a rise in yellow and rose gold wedding rings. Round-cut diamonds were the most popular center stone choice. Interestingly, this ring style -- a round solitaire of around 1 carat -- was the most frequently purchased across the 20th century. Today, warm gold tones remind us of tradition and timeless love. Round diamonds are still widely chosen because they can be cut for maximum fire and brilliance.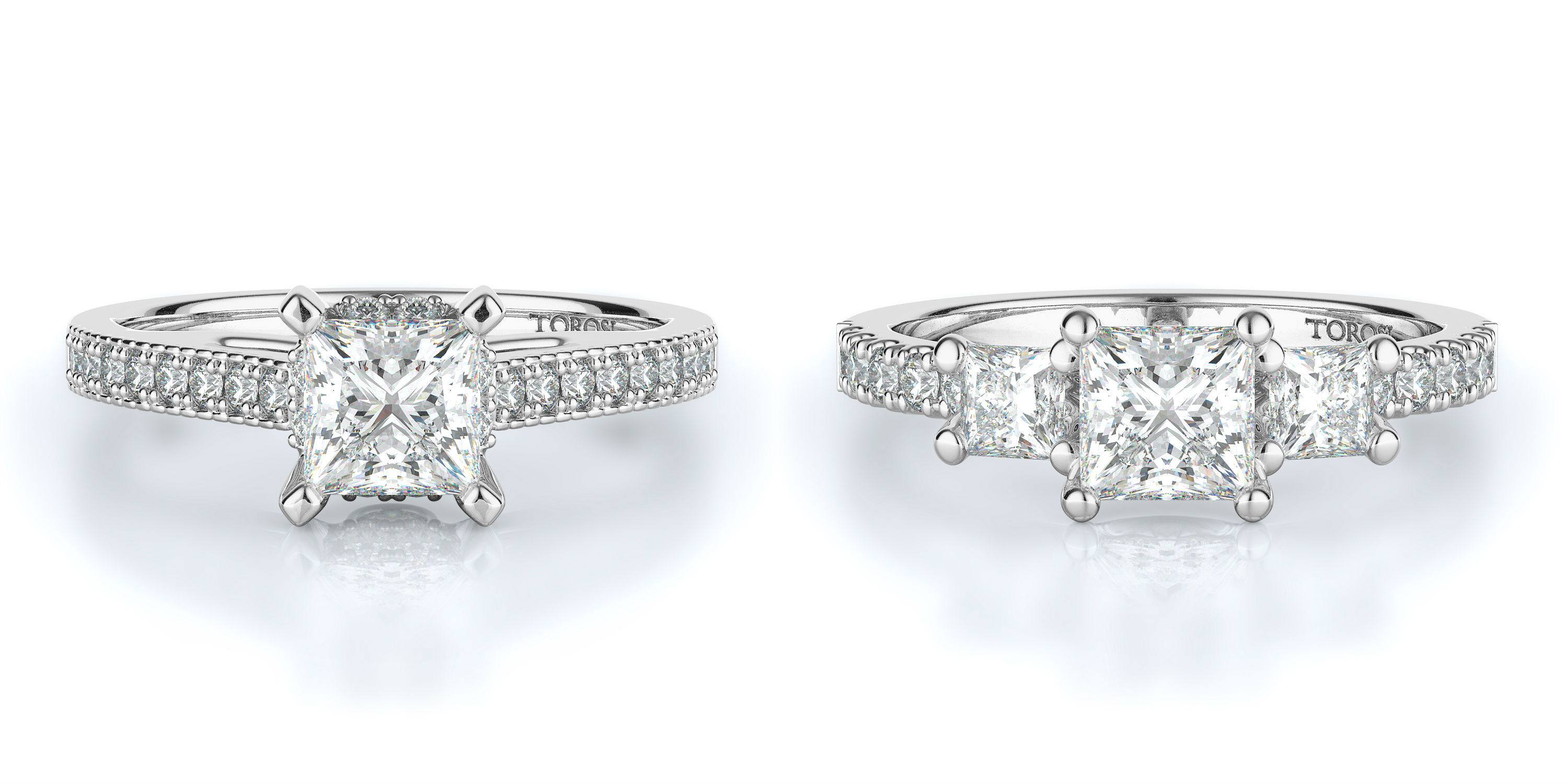 The princess cut was perfected in the 1970s. This nontraditional shape was a favorite among young adults emerging from the Summer of Love with a new outlook on what a relationship could be. The shape still appeals to brides who prefer sharp modern lines. Also in this era, emerald-cut diamonds reemerged. Brides began choosing wedding bands that matched their engagement rings for a cohesive set. This trend continues today; many rings are now sold as a set rather than separately, and stylists curate perfect complementary bands for each diamond shape.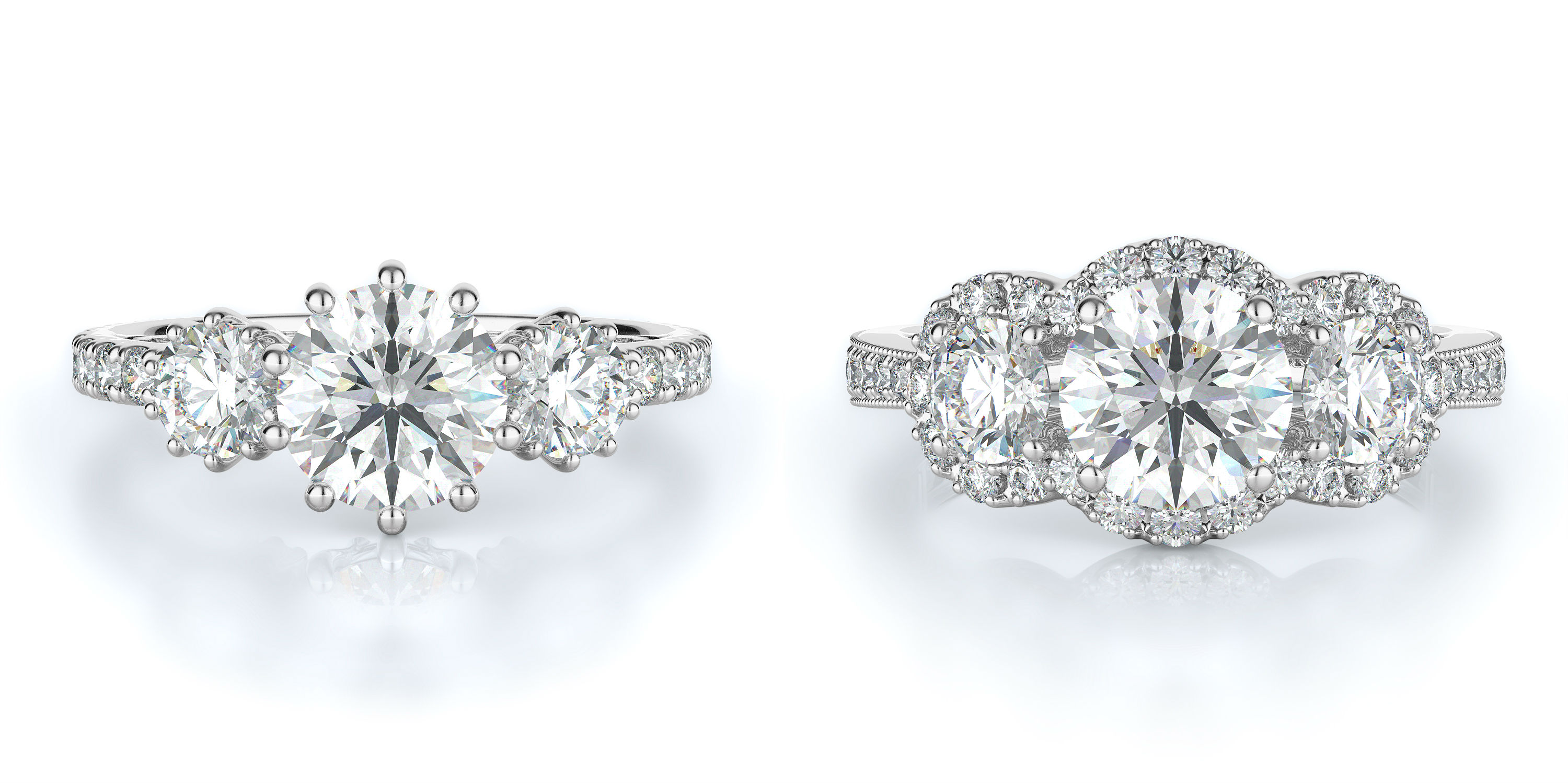 Today, a slender band with a large oval-cut diamond is all the rage. A reverse tapered band is often used to give the illusion of a larger center stone. Couples also like to find personal meaning in ring details. For example, a three-stone engagement ring may be worn to represent the past, present, and future. Stackable bands can be used to mark milestone anniversaries or the births of children.
The history of the engagement ring shows us that trends rise, become dormant, and reemerge. Conversely, the prevalence of simple solitaires over the past century proves that the most important thing about engagement rings is their representation of unending love and exciting possibility. One thing that will never go out of style is the unique connection that the ring has to the couple.
For more information on choosing rings and a wide selection of conflict-free diamond wedding jewelry, please browse our website.