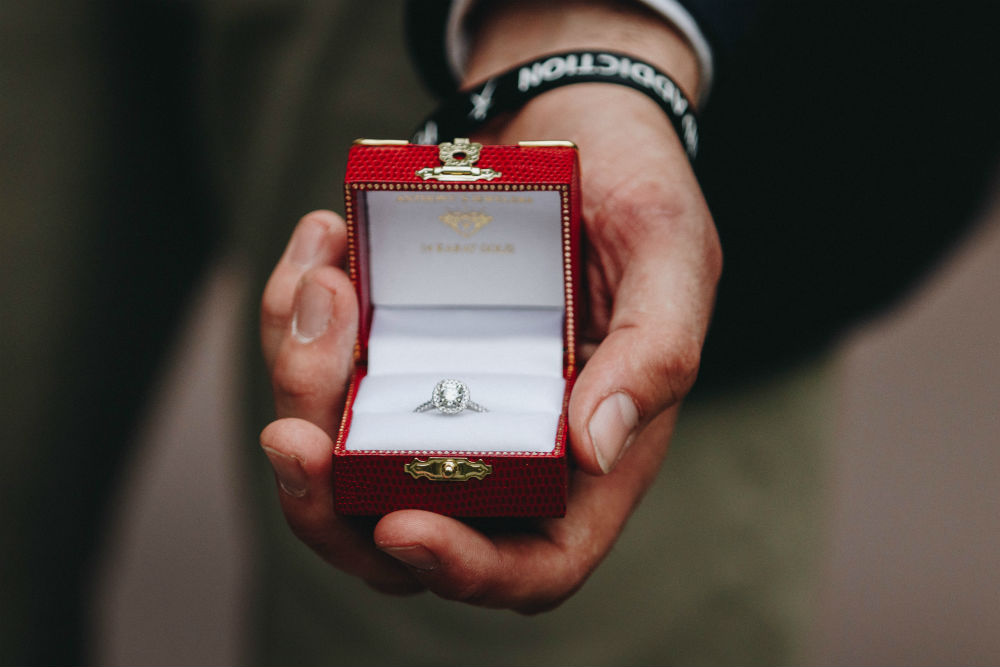 Making the decision to propose is huge and exciting, but shopping for the perfect ring to pop the question with can be daunting and intimidating. From selecting the right stone to picking between platinum or white gold, having too many options can make the whole process overwhelming. Torosi is prepared to be your guide in selecting the perfect ring for your life partner.
An excellent starting point in this exciting journey to happily-ever-after is choosing an engagement ring setting. Read on to learn more about the different ring settings you may encounter on your shopping excursions!
Bezel Settings
A bezel setting offers two engagement ring setting methods. With a full setting, the stone is fully encompassed. With a partial setting, the stone is mostly encompassed, but part of the side of the stone may be revealed.
This is an extremely safe setting choice, especially for women who live more active, outdoor lives. However, it does hide more of the stone than other options below.
Halo Settings
Choosing a halo engagement ring setting allows you to really show off the sparkle of your stone. With this setting, your selected stone – large or small – is front and center. To enhance the stone, you can add borders of smaller stones around your main stone. Recently, bridal jewelry designers have added on the glam factor by adding not one, but two or three halos to an engagement ring.
A halo setting helps the beauty of a stone sparkle while still maintaining a delicate fashion. However, this choice may require a little more upkeep than other setting options because of the additional stones.
Prong Settings
A prong-set engagement ring, also known as a Tiffany setting, is a classic, timeless choice. The prongs in this setting firmly hold a stone in place with tiny metal claws. The biggest difference between a regular prong and a Tiffany setting is the number of prongs that hold the stone in place.
While this style creates a classic and simple ring, it does not necessarily allow for the best display of the stone. Also, while the prongs are effective for keeping the stone in place, they sometimes get snagged on hair or clothing and require delicate care.
Solitaire Settings
A solitaire engagement ring setting shows off the stone and the stone alone. This is an excellent choice when you have chosen a beautifully cut diamond of superior quality. A solitaire setting ring is clean and crisp, and cleaning and maintenance of solitaire ring designs is much simpler.
This ring relies heavily on just the appearance of the stone, and any metalwork on the ring band if there are any. Without additional stones, the center diamond receives all the attention from any admirers.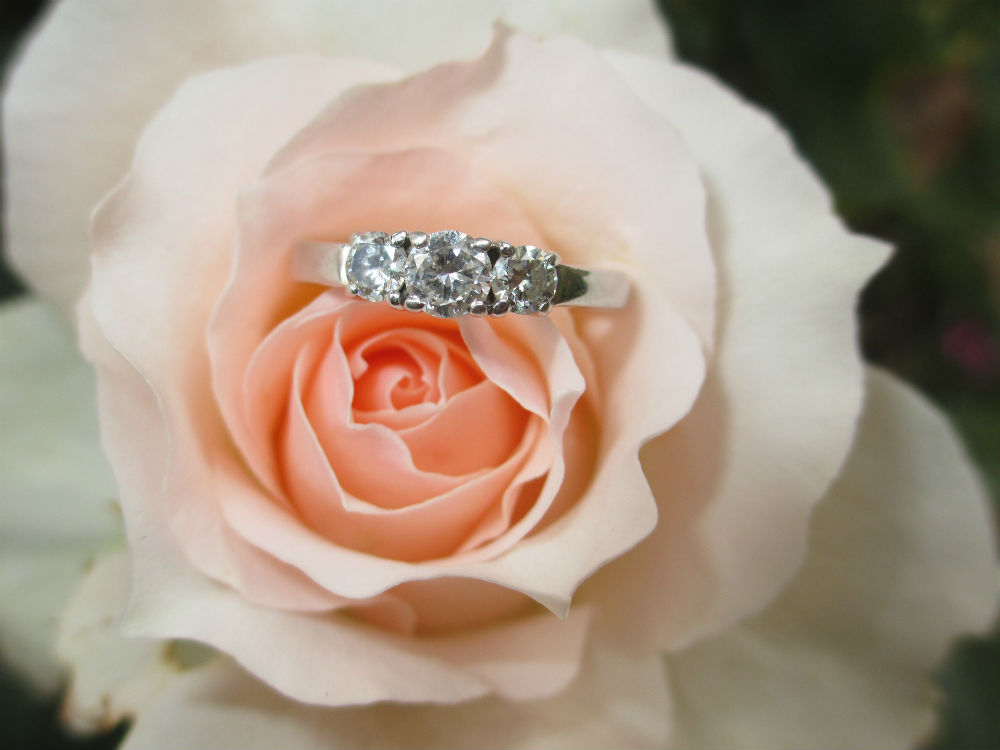 Three Stone Settings
Choosing the three stone setting is an excellent choice to show off personal style. With this engagement ring setting, typically one larger stone is featured in the middle, and smaller stones accompany it on either side.
This style, which was popularized with Meghan Markle's engagement to Prince Harry last year, has quickly gained ground over the past few months. Traditionally, all three center stones are the same color and shape, but feel free to create a unique look with your ring by changing the size, shape, and even color of the side diamonds.
Choosing the Best Engagement Ring Setting
Committing to an engagement ring may feel as big of a commitment as saying "I do." However, with the help of our experts at Torosi, the process can be a breeze! Shop from the comfort of your own home and explore all of our resources to help you make an informed choice.
We recommend starting your research at home. Drop hints to your special someone and ask their friends and family what they know! When you are ready to start selecting the ring, reach out to our team at Torosi and say "I do" to the perfect ring!