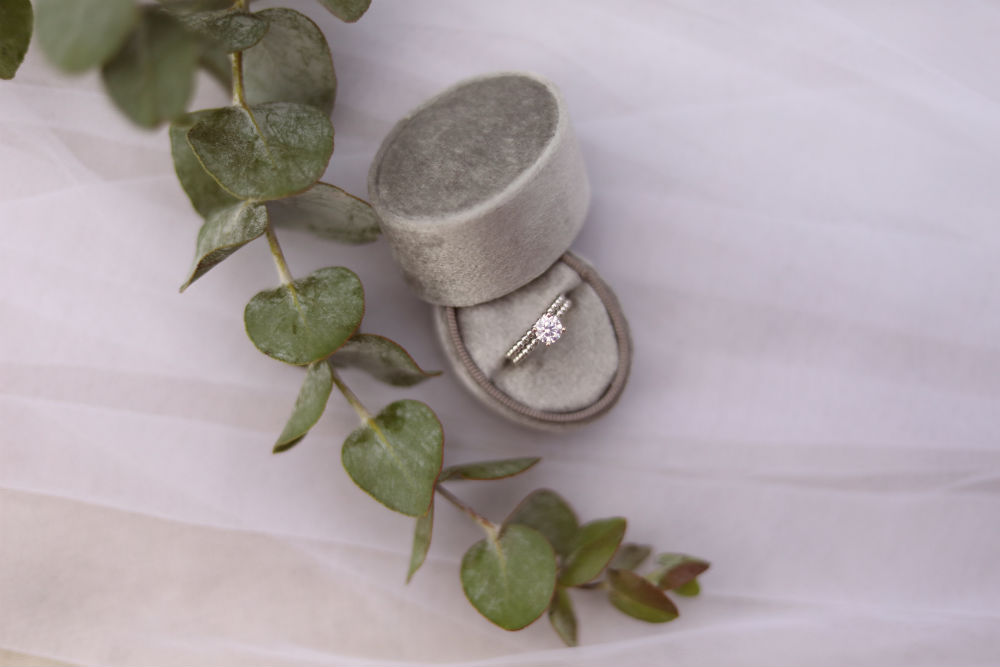 A diamond never goes out of style, but for an engagement ring, you want something special. For 2019, we're predicting a blend of vintage style with modern sensibilities. That means warm yellow gold, antique diamond cuts, and classic settings paired with something unexpected, like new shapes and vibrant multi-stone halos.
Ready for a glimpse of what the coming year holds? Here are our predictions for the top 2019 engagement ring trends!
Focus on the Band
There's more to a diamond ring than just the diamond. After all, a beautiful stone in a mediocre setting will hardly do it justice.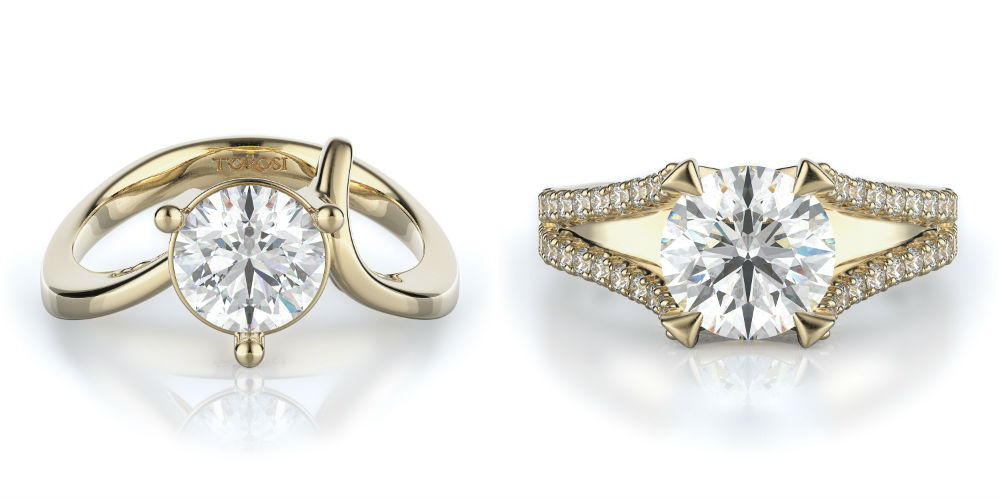 The 2019 engagement ring trends bring the focus to the beauty of the band as much as that of the stone. Just take a look at this beautiful asymmetric gold band. A simple swooping design, reminiscent of a heart, holds a single stone in its embrace. Clean and classic, yet with a definitive modern look, this is the perfect understated band to celebrate your love.
But simplicity isn't for everyone. Perhaps you're looking for something with a little more pizzazz? This vintage inspired band features 54 side diamonds to frame a gorgeous solitaire, all set in warm yellow gold. With feisty sharp angles and a nod to Art Deco inspiration, this setting brings a hint of vintage decadence without looking over the top or dated. A classic setting with an up to date twist.
Vintage Cuts and Unconventional Halos
Everything old is new again! Antique-cut center stones are back in style, but these stones are cut with fewer, flatter facets, and tend to have slightly less brilliance than their modern counterparts.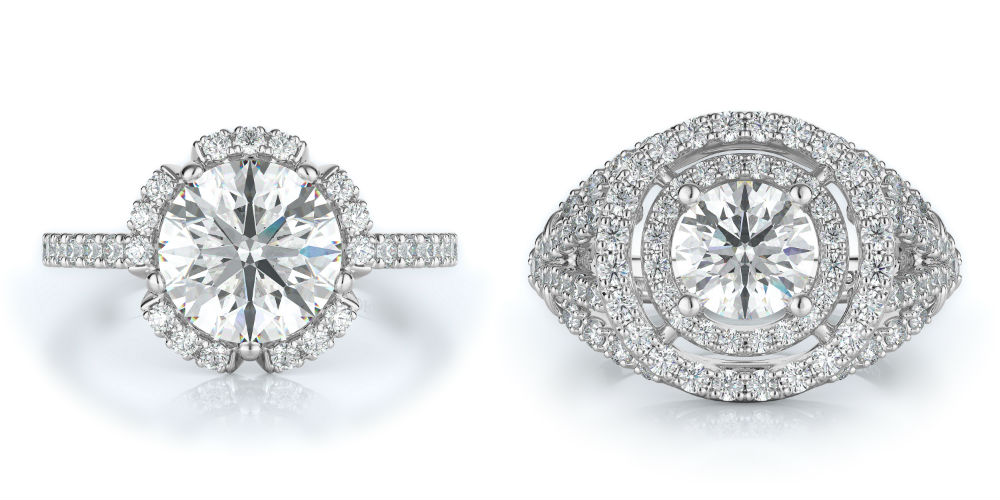 One of our favorite 2019 engagement ring trends pairs these old-fashioned cuts with beautiful diamond halos to add extra sparkle and a unique look. For example, this gorgeous, flower-like halo setting features 31 side diamonds to frame that perfect center stone. Need even more sparkle? This 81 diamond halo setting outshines them all with concentric rings of pave-set diamonds framing a center stone.
Unique Three Stone Rings
In the past, we've seen a trend for colorful stones flanking a center diamond in three-stone settings, but the 2019 engagement ring trends are focused on the beauty of contrasting shapes rather than colors.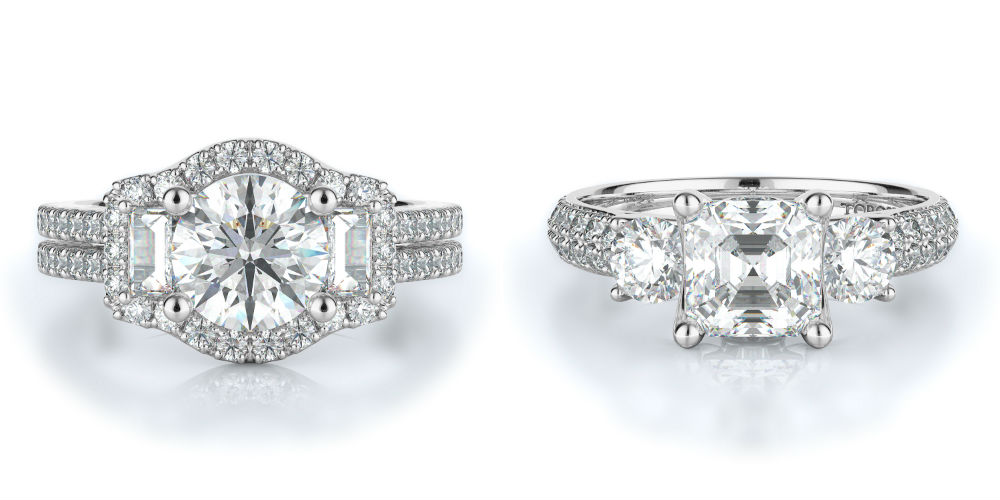 Take this stunning setting for example. There's no need for brightly colored stones with this kind of brilliance! A pair of baguette cut side stones flank a gorgeous center diamond, all surrounded by more than 60 additional side stones.
Or perhaps you're looking for something a bit more streamlined? This three stone ring puts all the focus on a trio of beautiful stones, raised above a band of pave-set diamonds. The point where all three center stones join in the band is graced with yet another stone, this one set as a bezel into the band itself. With graceful lines and a sleek look, this is a ring that stuns from every angle.
Finding the Perfect Engagement Ring at Torosi
Such beautiful pieces! Are you starting to feel inspired by these 2019 engagement ring trends? Choosing the perfect engagement ring is a big step. Whether you think you've found the perfect ring, or still need a little more information, contact Torosi. We will help you create the perfect custom masterpiece to celebrate your story.